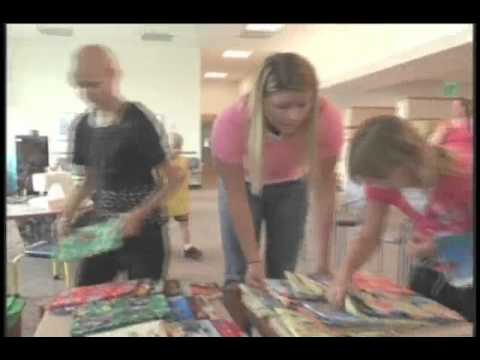 This is an old video, but it does a really good job of explaining what ConKerr Cancer is all about.
I am so stoked to finally share some really fun news with y'all.
Over the last year I have been trying to find a way to align my fabric shop with a charitable organization that I could really get behind. Thanks to a customer out in Victoria BC, she opened my eyes to a fabulous volunteer-based group that is doing amazing things with their sewing machines for kids with cancer – it's called ConKerr Cancer.
Over the last seven years ConKerr Cancer has been inviting people from all over the world to make pillowcases for children who are fighting cancer. A pillowcase is a simple item to make but brings huge smiles to the children and their parents during their hospital stay.
So how does my little shop fit into the picture? Well first off I am a drop off location for pillowcases and will be delivering all of your handmade beauties to The Hospital for Sick Children on a (hopefully!) regular basis. I also have some other ideas up my sleeve to get y'all involved so stay tuned.
Now if you want to get started sewing up some pillowcases today here is what you need to know:
1. Check out the specific pattern that you need to use on the ConKerr Cancer website.
2. When you're finished sewing your pillowcase(s) you are asked to wash, press and fold it up into a ziplock bag.
3. Please send finished pillowcases to my shop and address to me Alanna Banks, 54 Northcote Avenue, Toronto, ON M6J 3K3
If you live outside of Ontario and would prefer to get involved with your local chapter, please take a look here and click on Canada, to find out if there is one near you.
Let's bring smiles and get involved one pillowcase at a time!