Last Friday I had the best day with my kids.
The majority of our days are spent rushing from one routine thing to the next while trying to do my own mundane routine things in between (boring!).
Get dressed! Brush your teeth! Eat your breakfast! Stop yelling! Why are you yelling? Do you need to go pee? You should go pee. Get in the car! We're late! Let's go! Put your boots on! 10 minutes and then it's bed. Yes it IS bath night.
Sound familiar??
Well last Friday I tossed the routine aside, L'il E skipped school, LJ was on his A-game because big bro was home and we just had a fun day. It was awesome!
The day started at TVO Kids I was invited to celebrate the launch of their new game Bear's Birthday Party and learn about their new Polka Dot Play TV segments. For the record I had no idea there was this much content on TVO Kids' website! It's an amazing resource and all the content is based on the Ontario school curriculum (read: you don't have to feel guilty!).
Anyway, L'il E and LJ had a blast and I got all nostalgic seeing the original "toys" from Polka Dot Door and getting a hug from Polkaroo. I loved that show!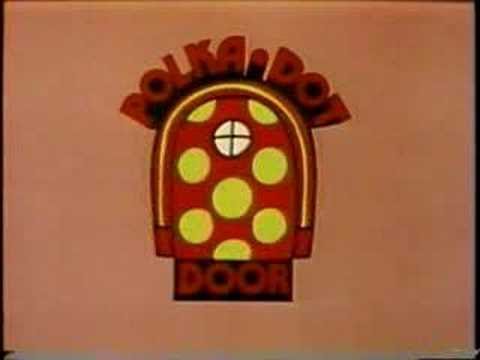 After that we headed home and had a great visit with my girlfriend who recently moved all the way to Vancouver. She has two boys very close in age to L'il E and LJ. The boys ripped around (no fighting and nothing broke!) while we got caught up.
Can I just say here that four boys is insane! Kuddos to mamas out there with 4 boys. You go girl!
When they left I didn't want to embark on making dinner so I took my two little men out for a pizza dinner (I was feeling the flow). They were little angels, ate all their dinner and we were home by 6 pm (with no clean up FTW)!
Since LJ didn't get any nap time he headed to bed early. L'il E and I curled up and watched a movie and when I told him it was time for bed he hopped up, brushed his teeth and climbed into bed happy as a clam (internal high five).
I seriously had to pinch myself. Why can't it be like this every day?
Do you ever have days where you throw the routine out the window?
When we're constantly rushing and nagging and forcing them (our children) to do things when we want them to do it they must feel the anxiety. It totally makes sense that they push back. I know I would!
Here's to more unscheduled days!